New Van Brings Case Managers Directly to the Community
A $30,000 donation by ONE Gas has purchased a van for mobile access to resources specifically geared toward preventing evictions in Tulsa County.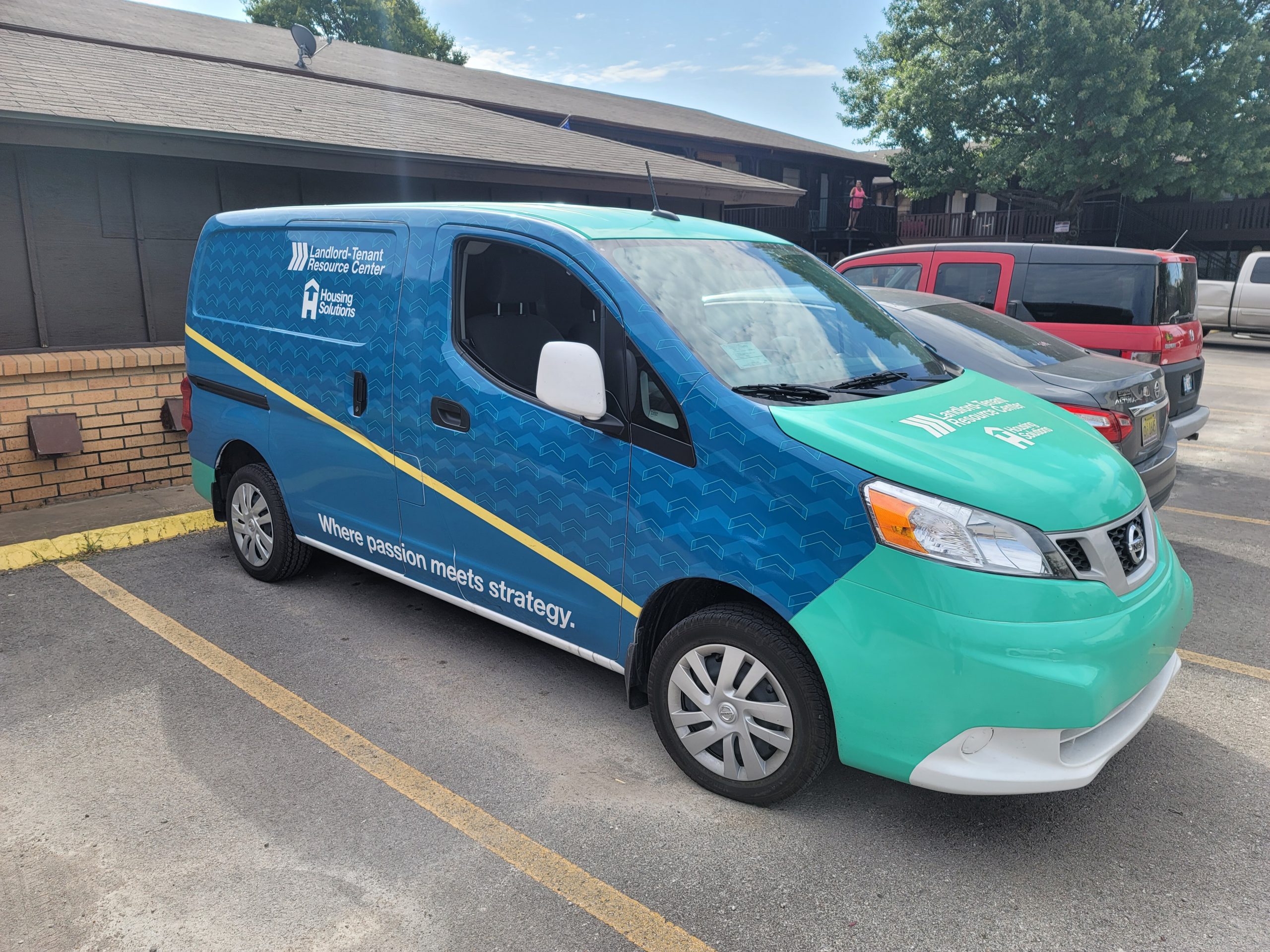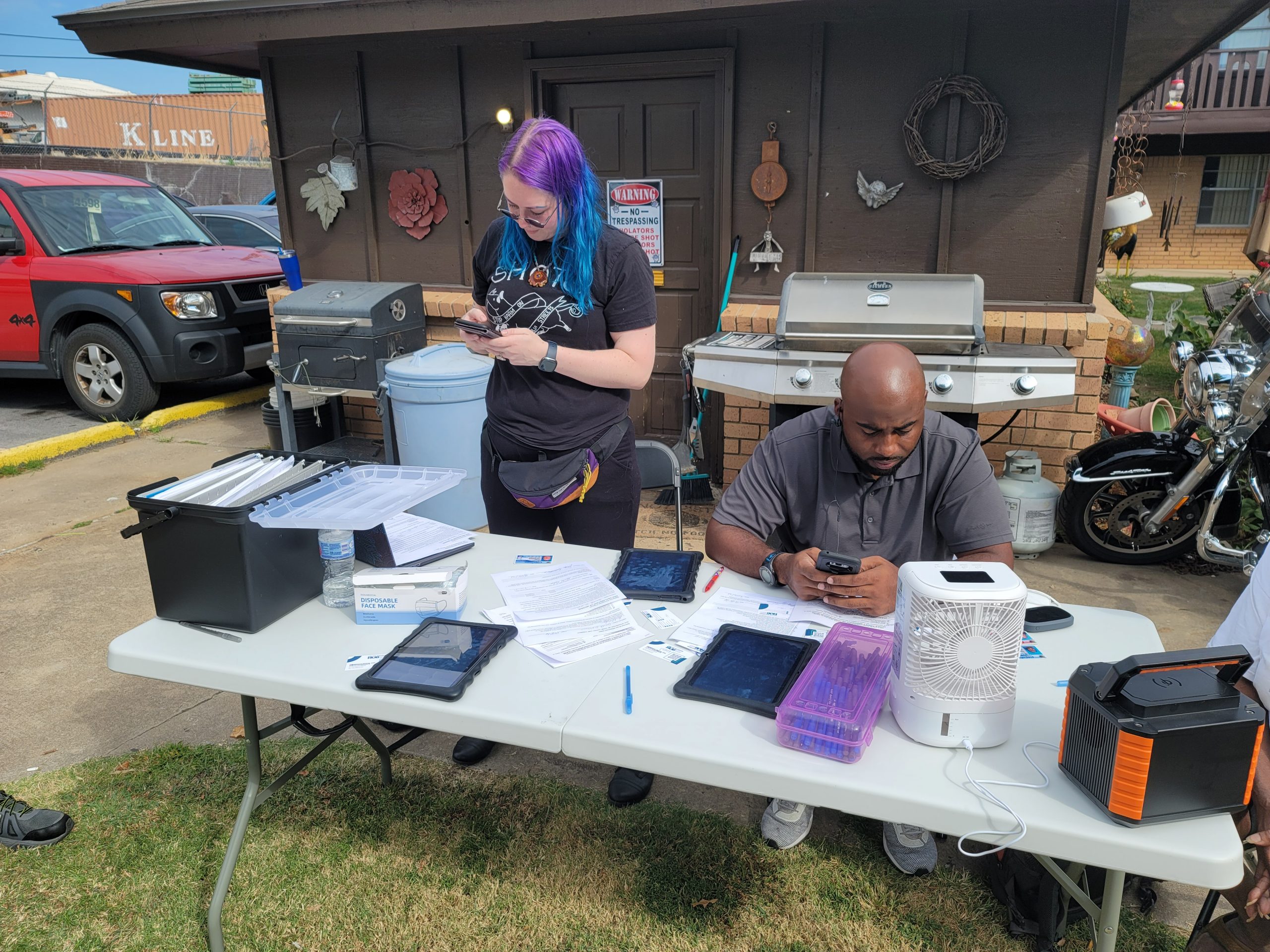 With the end of the moratorium Tulsa County court rooms are seeing jumps in eviction filings. Housing Solutions received a $30,000 boost to bring more resources to more people – and bringing those resources straight to their door. Thanks to the donation by ONE Gas, Housing Solutions' Landlord Tenant Resource Center now has a van that enables eviction prevention specialists to
bring education and a network of community resources directly to the communities hit the hardest.
"The Landlord Tenant Resource Center has quickly become an important part of landlord and tenant outreach in the Tulsa community," said Becky Gligo, executive director, Housing Solutions. "This division of Housing Solutions supports our mission to make homelessness in Tulsa rare, brief, and non-recurring by offering eviction diversion resources to landlords and tenants to stop homelessness before it starts."
The Landlord Tenant Resource Center, which has been operational since January, provides a single-source information center that includes a program manager and eviction prevention specialists who can assess the individual tenant's needs and which community resources – such as Legal Aid Services of Oklahoma, Tulsa County Bar Association, Early Settlement Mediation Program and Still She Rises, among others – can provide help. The primary goals are informing tenants of their eviction rights and resolving the situation as early as possible. Resources also include information such as knowing your rights and responsibilities as a renter, how to read and negotiate a lease, how much a landlord can legally charge in fees, and much more.
"Corporate partners, like ONE Gas, understanding and stepping up is essential for housing security that impacts everyone in the community. This mobile unit has allowed the LTRC to impact Tulsa in a meaningful way. From community events, to the evacuation of the Vista Shadow Mountain apartment complex, to the new eviction diversion Hub – the mobile unit allows us to get out in the community and help do the work" said Shandi Campbell, director of the Landlord Tenant Resource Center.
"It's heartwarming to support organizations that work to improve the quality of life in the communities where we work and live," said Julie White, Vice President Communications, Inclusion & Diversity at ONE Gas. "The work that Housing Solutions is doing to provide access to resources that ultimately increase housing stability and reduce homelessness is admirable. We're pleased to provide this grant to support the Landlord Tenant Resource Center van, a very creative solution this organization has put into reality to meet the needs of the community."
Working collaboratively to reach landlords and tenants with resources and information is a current need. Nationwide, roughly 3.5 million people face eviction in the next two months, according to the Census Bureau. According to the most recent Eviction Lab Data, Tulsa ranks 11th nationwide in evictions. The Landlord Tenant Resource Center is informed by a 20-member community advisory panel that includes a diverse group of tenants from North, South, East, and West Tulsa to identify needs, barriers and best-practices unique to Tulsa County.
In addition to helping tenants, the center also conducts outreach and education to local landlords for such things as Fair Housing Laws, housing code compliance, eviction and mediation, and the Housing Choice Voucher Program and more. Outreach includes landlord events where landlords can meet with local agencies that offer education, legal services and benefits and incentives for various housing programs.
Currently, the LTRC operates the Social Services Hub Monday through Thursday from 1pm-4pm at Iron Gate. Our mobile unit is always parked out front to welcome tenants and landlords inside to access ERAP application and document upload assistance and more. The mobile unit also offers standing times Monday through Thursday from 9-11am for onsite ERAP Stations. Landlords can request an onsite station at their location for their tenants by filling out a quick request form. The mobile unit is onsite at the Family Safety Center Fridays to assist FSC clients with ERAP applications and document uploads as well as tenant rights/responsibilities information.
The Landlord Tenant Resource Center can be reached at (918) 218-4138 or www.tulsaltrc.org.