Every year, Housing Solutions organizes a series of training sessions for projects funded by CoC and for partner agencies of A Way Home for Tulsa. For details on upcoming sessions and resources from past ones, please refer to the information below. You can find additional training resources on the following websites: National Low Income Housing Coalition and the National Alliance to End Homelessness.
Check back for upcoming sessions. 
Dynamics of Domestic Violence and Safeguards for Survivors
In this session, we talk about the complex dynamics of domestic violence, types of abuse, confidentiality, safety planning at CES access sites, and federally mandated confidentiality requirements. The training includes information on ensuring safeguards are in place for survivors, reviewing the Emergency Transfer Plan, and best practices for victim-centered services.
Combatting Secondary Trauma, Compassion Fatigue, and Burnout – 8/30/2023
In this training session, participants explored secondary trauma, compassion fatigue and burnout, commonly faced by those assisting traumatized populations. Training includes the signs, symptoms, and cumulative effects on personal and professional well-being. It also covers strategies for coping, prevention, and self-care to ensure longevity and resilience in the crucial work of supporting individuals experiencing homelessness.
Harm Reduction – 8/2/2023
This training session is designed to equip those working with clients experiencing homelessness with the vital skills of Narcan administration and harm reduction. As part of the initiative to address the ongoing opioid epidemic, this session provides the necessary education and tools to mitigate the risks associated with opioid overdoses.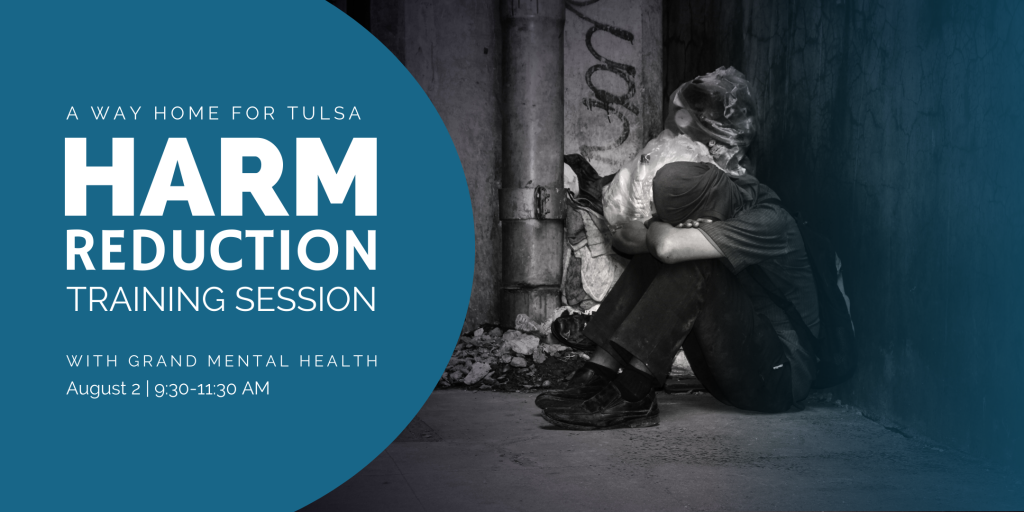 Tenant Rights – 5/24/2023
In this session, providers will learn their client's rights as tenants so that they can minimize evictions and ensure quiet enjoyment of their placement. 
Fair Housing Act – 5/17/2023
The Fair Housing Act protects people from discrimination when they are renting or buying a home, getting a mortgage, seeking housing assistance, or engaging in other housing-related activities. Additional protections apply to federally-assisted housing.
In this session, participants will learn fair housing concepts, rights of clients, and how to detect discrimination. 
Annual State of Homelessness – 4/11/2023
A look into Tulsa's 2023 Point-in-Time count data.