HB1564

: W

hy i

t

 

S

pells 

D

isaster

for Oklahoma

 
The Oklahoma Residential Landlord Tenant Act (or ORLTA) is the law that governs landlord tenant relations in the state. Enacted in 1978, and seeing very little change since then, the current ORLTA heavily favors landlords and is part of the reason Tulsa, Oklahoma ranks 11th in the nation for evictions. When House Bill 1564 was released last week, there was a glimmer of hope that change was on the horizon for Oklahoma's treatment of evictions. That glimmer of hope was lost upon further review of the text.
For those who don't currently rent, the rental landscape and the extent of the eviction culture in Tulsa County is not what one may think. The Oklahoma Policy Institute reports that even though a federal delay on evictions for non-payment of rent is currently in effect, eviction filings in Tulsa County are going up. It isn't Oklahoma landlords who are causing the rise though. According to the Federal Reserve Bank of Kansas City, nationwide approximately 72% of landlords are small local investors with fewer than 4 units. The remaining units are held by large out of state companies.
When we look at who is filing evictions, we see a clear pattern. Serial evictions by out-of-state landlords are a real problem. Oklahoma Policy Institute found that the top 5% filing landlords statewide accounted for over 60% of all eviction filings since the beginning of 2019. Further, over 1,000 renters statewide have had four or more evictions filed against them by the same landlord during this period. And it is through this lens that we must examine the proposed changes to the ORLTA.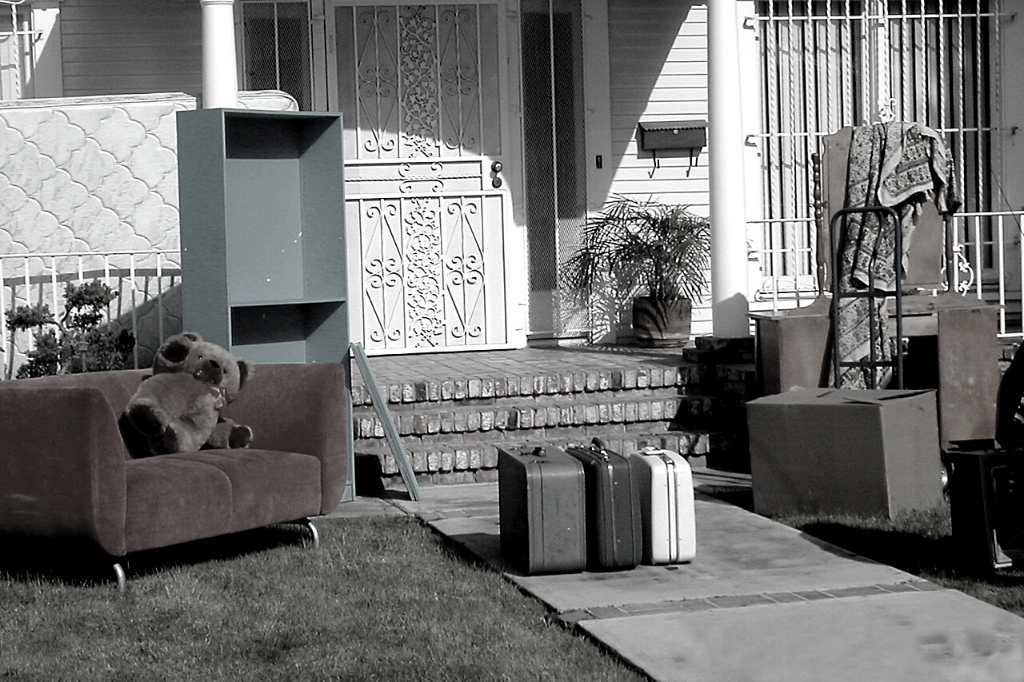 ---
House Bill 1564 proposes the following changes to the ORLTA:
The courts shall have no discretion to extend the terms of the tenancy and shall grant possession immediately upon entry of judgment. The terms of the rental agreement shall be recognized by the courts in the event that tenant has failed to pay rent in accordance with the rental agreement.
This means that a judge would no longer have discretion, based on the facts they hear at court, to allow a tenant a longer period of time to vacate the rental property upon eviction. Already, Oklahoma has some of the most expedited eviction courts in the country. Tenants must only receive 3 days' notice of an eviction hearing and, at the hearing, have only 48 hours before they must have completely vacated the property if they are ordered to leave. Currently, a judge has the ability to listen to both parties, and if warranted, extend the time by which a renter must leave the property. For instance, if the judge were to hear that a family member living in the home is very ill and moving them would be a risk to that person's health, the judge could allow a few more days for the renter to find a way to safely relocate the family member. With the passage of this bill, that humane treatment of those in need would be stripped from the judge altogether.
Upon entry of a judgement for any action brought for forcible entry and detainer, a landlord may immediately apply to the local sheriff for enforcement of the right to possession.
This means that there could be immediate removal from the home by law enforcement after an eviction. Currently, there is a 48-hour waiting period before a sheriff may execute an eviction order. This would effectively remove the 48 hours tenants have from the time of the eviction hearing to find alternative living arrangements. Though already a shockingly short amount of time to pack your home and be completely gone from the premises, this bill offers punitive relief in the form of immediate expulsion by law enforcement.
A rental agreement may provide for a late payment fee to apply in the event of a tenant's failure to pay in accordance with the terms of the rental agreement. Any late payment shall not exceed an amount equal to fifteen percent (15%) of the monthly rent and may be enforced by landlord in an action for unpaid rent or forcible entry and detainer.
This means that landlords can charge up to 15% late fees each month a tenant is late. This also allows a landlord to recover that late fee amount in a lawsuit for unpaid rent or when an eviction is filed. Currently, there is no direct law on point stating what late fees a landlord can charge and instead lawyers must use what is known as "case law" to make arguments for or against certain late fees. While the language in House Bill 1564 would certainly clarify what late fees a landlord could charge, 15% is high by national standards. Most states have limits on late fees that cap out around 5%-10%. It would seem that to enact an exorbitantly high late fee rate would only compound the issues that landlords and tenants are currently facing in Oklahoma.
All provisions in the Oklahoma Residential Landlord and Tenant Act shall be enforceable even event of a catastrophic health emergency as defined by Section 61 of Title 63 of the Oklahoma Statutes.
This is an attempt to evade the protections enacted due to the COVID-19 pandemic, which would have devastating public health consequences as evictions are tied to increasing rates of infection and death due to COVID-19. One study found that over 400,000 excess infections and over 10,000 excess deaths have occurred due to lifted state eviction moratoriums. This change poses a danger to the Tulsa community during a time when we are already suffering from high rates of COVID-19 infection and death.
---
The laws governing landlord tenant relations in Oklahoma need revision; however, the language included in House Bill 1564 is dangerous and could have devastating effects for many Oklahomans if passed. Oklahoma tenants will suffer under unnecessarily sped up removals, astronomical late fees, and removed protections during times of crisis. Further, it isn't Oklahoma landlords that stand to benefit, as we know they are not the one's fueling the existing culture of eviction. Instead, all of the benefit will be had by out of state big corporate landlords.
Now is the time to have your voice heard. Here is who you can call and/or email:
Committee Chair Kevin McDugle, Broken Arrow (Coweta, Wagoner area) – (405) 557-7388, kevin.mcdugle@okhouse.gov
Vice Chair Trey Caldwell, Lawton – (405) 557-7307
Rhonda Baker, Yukon (405) 557-7311
Steve Bashore, Miami (405) 557-7399
Meloyde Blancett, Tulsa (405) 557-7334
Rusty Cornwell, Vinita (405) 557-7319
Regina Goodwin, Tulsa (405) 557-7406
Gerrid Kendrix, Altus (405) 557-7369Blog Photos (1)
Mark McBride, Moore (405) 557-7346
Judd Strom, Copan (405) 557-7402
Tammy Townley, Ardmore (405) 557-7326