LTRC Blog: Tips and tricks to improving the court experience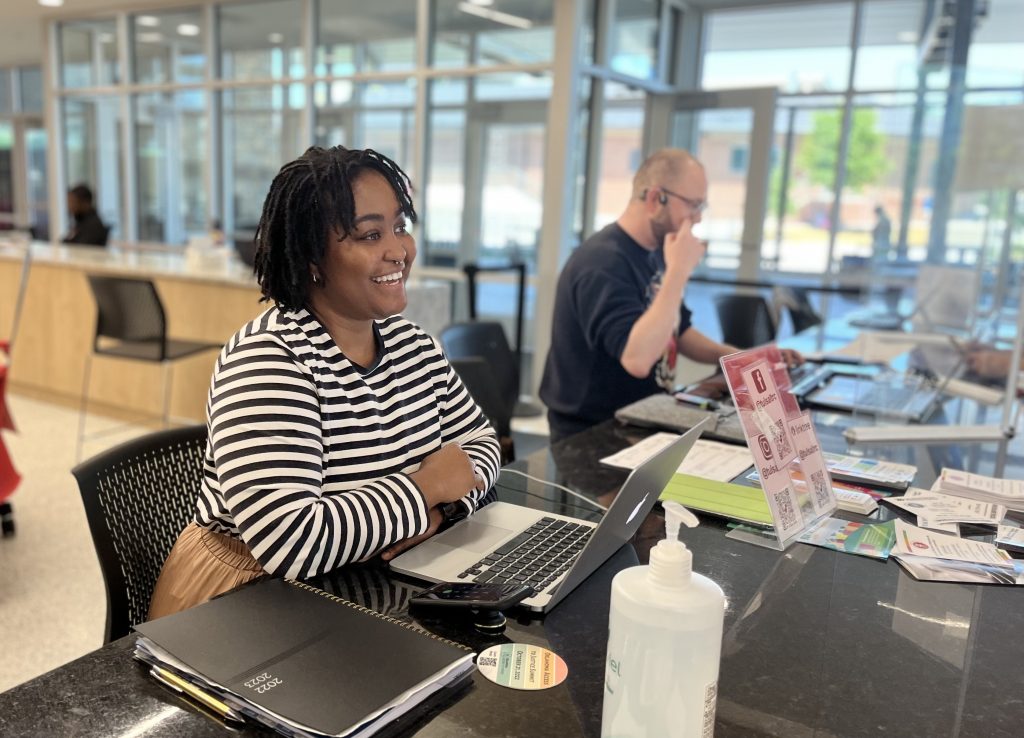 Court can be an intimidating place, but knowing how to navigate and prepare for the court process will make the experience easier.
If this is your first time going to court, here are some basic tips:  
Know how to read your paperwork 
The summons is the order to appear in court and has the date and time you are to be present. It also contains other information like if your landlord is requesting money or just possession of the rental unit.  
Know where you are going 
Currently, the Eviction Docket, also known as the Forcible Entry and Detainer Docket, is in the Family Center for Juvenile Justice, 500 W. Archer St., Tulsa, Oklahoma 74103. Many people mistakenly go to the Tulsa County Courthouse downtown. If you do, contact the court clerk to let them know that you went to the wrong location and are on your way. This way, the judge will not grant your landlord a default judgment. A default judgment is when the tenant fails to go to court, and the judge rules in favor of the landlord. This typically gives the landlord immediate possession of the unit, a possible money judgment, and puts an eviction on the tenant's record.

The best way to contact the court is by emailing the court clerk, Brenda Denham at brenda.denham@oscn.net. 

Visit LTRC's Social Services Hub located at Iron Gate, 501 W. Archer St., across the street from the Family Center for Juvenile Justice. You can get answers to your questions and learn about resources that may be available to you. The hub is open Monday through Thursday, 1-4:30 p.m. You don't have to wait until your court date to visit the hub. 

 

You should be at court at least 15 minutes before your scheduled time. 

 
Understand the check-in process at court 
Once you go through security, go to the second floor. The Eviction Docket is held in Courtroom 6. Check in with the bailiff then wait until you are told you can enter the courtroom. LTRC has brochures available at the Social Services Hub that will walk you through the entire process of going to court which you can access here.  
Understand the legal jargon 
A list of common courtroom words or phrases is on the LTRC website.   
Understand your lease 
Know when the lease started and when it ends.  

 

Follow the rules of your lease! Violating the rules of the lease can be a reason for eviction even if you didn't mean to. 

 

Note any hidden fees, such as the late fee, a returned check fee, maintenance fees, etc., that you may be responsible for paying. 

 
Bring evidence 
Evidence is any documented proof for the case, including photos, text messages, emails, notices you gave your landlord or received from them, etc.  
You should have printed copies of any evidence you need for your case. The court will NOT look at evidence on your phone.  
Bring witnesses, if possible 
A witness is a person who saw an incident firsthand and can speak on the facts. A witness can help you prove your side of the story.  
Sign up for a free attorney 
Legal Aid Services of Oklahoma (LASO) provides free attorneys to eligible, low-income U.S. citizens. LASO attorneys are available any day the court is in session. The Tulsa Bar Association provides free attorneys for non-citizens and those who do not qualify for LASO. However, bar association attorneys are not always available.  
You do not have to wait until you get to court to sign up for LASO; you can apply as soon as you receive your summons. To apply, fill out an application online, call them at 1-888-534-5243, or sign up at court. The clipboard to sign up is on a table across from the courtroom. If the bar association's program is unavailable on your court date, you can sign up for them on the same clipboard.   

 

In most cases, representation IS NOT guaranteed. However, if you live in zip codes 74105 or 74136 and meet their requirements, you ARE guaranteed a LASO attorney.  

 
Show up 
The most important thing you can do to improve your court experience is to simply show up. Not only will you have an opportunity to tell the judge your side of the case, showing up gives you the best chance at a favorable outcome.  
The Landlord Tenant Resource Center supports the overall agency mission of making homelessness rare, brief, and non-recurring in our community by stopping homelessness before it starts. We provide resources, referrals, and education to landlords and tenants in Tulsa County. If you are facing housing instability or threat of eviction, there may be resources that can help, please visit our Social Services Hub inside Iron Gate at 501 W. Archer every Monday to Thursday from 1-4:30 p.m. to learn more about available resources and assistance.